AKROPOL s.c. is a family company based in Rzeszów, Poland. Our expertise is natural stone working and manufacture. Akropol's products can be installed, for instance, in private houses, public city or commercial areas.
The company was founded in 1998. Since that time, the company has been supplying top quality complete stonework elements, prepared according to the designs and needs of customers.
Our company owns a new stone machinery facility equipped with CNC stone cutting, polishing and molding machines.
All materials that we work on (such i.e. granite, marble, natural quartz, sandstone, onyx and travertine) are personally and carefully selected from mines all over the world.
---
We know everything about the stone ...
The materials that we use for our production are obtained from mines around the world (including India, Pakistan, Brazil, Argentina, Italy, Spain, France, China, Angola, Greece, Turkey, Scandinavian countries) after a personal selection at the place of extraction.
What distinguishes us is the largest composition of processed stone slabs in the region (over 20,000 m2 of raw material in the permanent offer), thanks to that we give our clients the opportunity to see and personally choose the material which they are interested in.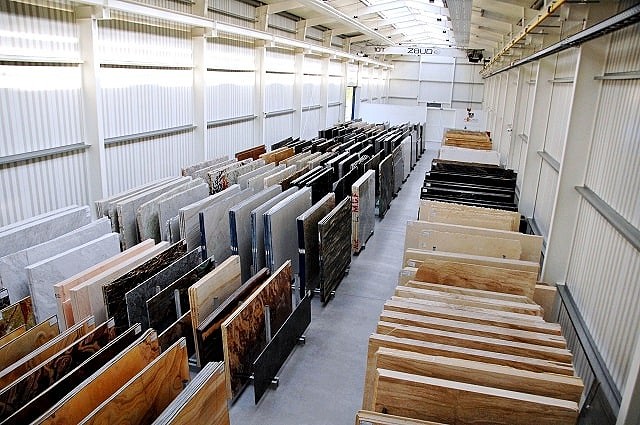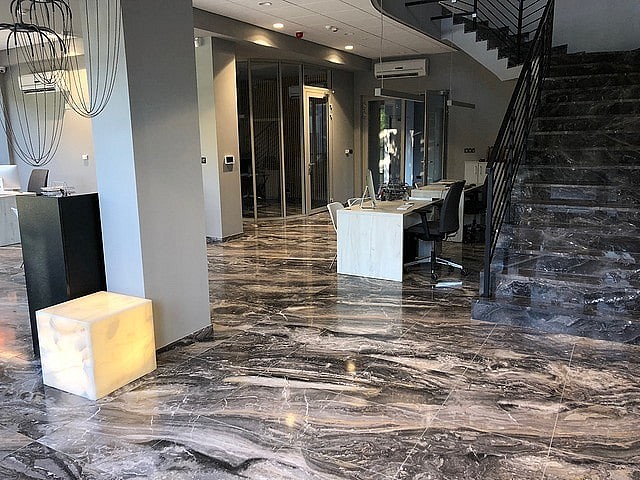 Innovative protection of our products...
As a result of several years of research work, we managed to develop an innovative AKROSTONE impregnation, which ensures optimal protection of our products. This guarantees additional, long-term service life of all our elements.
We are masters of our profession!
The most modern numerically controlled machines, advanced technical solutions, personally selected stone, the highest precision of even the smallest details, timely implementation of projects and, above all, many years of experience of our employees in the field of natural stone processing are our unquestionable advantages, distinguishing us from the competition. This is our personal guarantee of successful cooperation for our clients.
The are no impossible projects for us

We guarantee the highest quality of performance, including:
kitchen and bathroom countertops,
fireplaces,
floors,
stairs,
windowsills
external facads,
wall portals,
and many other, even the most sophisticated interior elements.
We have been trusted by thousands of customers both in the country and abroad. Join them and you!
We invite you to cooperation!
If you are interested in our products, please don't hesitate to contact with us via an online form, by sending an email inquiry or calling to one of our Sales representatives.